If you're a business owner looking to use video marketing as a way of generating leads and sales, then look no further than YouTube! If you're a vlogger looking to make at least $200 per day using your and others' videos - then look no further than YouTube!
A billion views a day, means that you and your product or service are going to find an audience who can be ultimately turned into both channel Subscribers.. but more importantly, BUYING CLIENTS!
Zero to Hero Training
In my course, I take you through how to initially configure your YouTube channel the RIGHT way - all the way up to some VERY hardcore growthhacking methods.
I scale your efforts MASSIVELY where YOU do around 15 mins a day in total on "all this YouTube stuff". The course hacks and tweaks mean you do VERY LITTLE after you've followed along and setup your channel as you learn with me.
Marketers shoot their videos from scratch
Growth hacker uses competitor's videos !
How does the ability to use other people's videos and make money on them sound to you? Correct - you do ZERO filming yourself - and you can even use your competitors' videos to drive sales to YOUR products or services.
Oh - and of course it's all 100% legitimate, and 100% above board - no weird hacks that can get your account banned or any of that blah. Yup. Really! Pinky swear!
PINKY SWEAR !!! MY STUFF WORKS !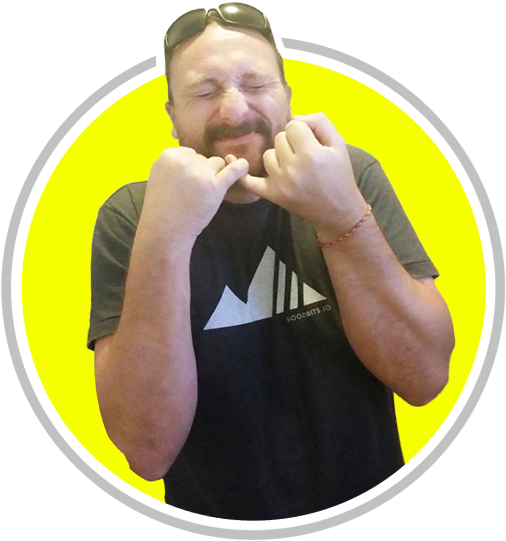 Grab this for $497.00
Growth hackers arent cavemen(AKA marketers)
They Automate!

They are from the Future!!!

I will show you in forensic steps - how to automate the ENTIRE process on how to make a few hundred bucks a day - before you've even had your morning cornflakes. That can be your own products or services OR other affiliate products.
Let me say that again: Forget the "I need MOOAAAAR YouTube Subscribers" argument - as you only earn around $1,000 per one MILLION views of your YouTube video. All that expensive equipment, that production effort and editing...
ORRRRRRR.... you can complete the 43-minute "How To Make $200 A Day Using YouTube" lecture (it's one of around 30 - all winners, no fillers!), and be making money inside 24 hours.
Grab YouTube Growth Acceleration for just $497.00
Tools and support
As part of the course too, you'll get some FREE software trials - enough to get you up and running making money in double quick time. You also can ping me in the classes too - and I'll even answer your Facebook messages (it's all found in the course - just tap and I'll answer pretty quick)
** YOUR DOUGH GETS YOU THE COURSE AND ALL THE UPDATES AT WHATEVER PRICE YOU PAY **
"I promise the course is worth it - all the courses you've ever done online? Yeah, ignore them - they don't compare to what you're going to learn with me in this course."
MAKE NATHAN HAPPY ! HIT THIS BUTTON !!!